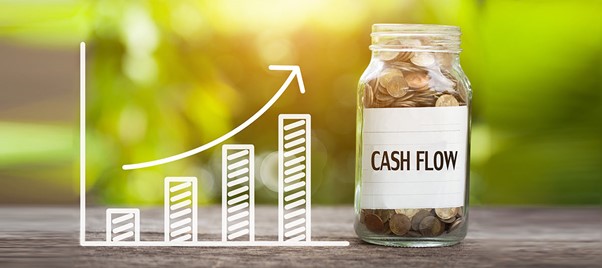 05 May

Five Ways to Improve Cashflow

Cash is king in any business and optimizing cash flow is a vital part of ensuring your business will always have the cash it needs to fund trading and expansion plans.  Poor cashflow is the number one reason business fails, whether your bank has requested a cashflow forecast or not, every business owner needs an understanding of cashflow for better decision making.

Having a cashflow forecast in place at the beginning of a new financial year and understanding the difference between profit and cash and the impact improving your cash conversion cycle is essential to managing and growing any business.   Struggling with cashflow, we can assist with this at any time and work with you to identify strategies for improvement me.   Call Samantha on 06 871 0793 to discuss our cashflow management services options.

Here are some strategies to get you started
One.  Improve your Cash-to-Cash process
How long does it take to convert money spent to money received?
Accounts Payable Process
A review of all suppliers' terms may identify ways to improve cashflow and potentially achieve better Terms of Trade.  Negotiating extended terms and payment discounts and buying better is just the start.   Implementing budgets, streamlining your payments process to maximise prompt payment discounts and avoiding late payment penalties.
Inventory
Carrying stock for too long means full shelves but an empty bank account. This is no different if you're a service provider with work in progress that is yet to be billed. Reviewing your stock ordering systems and stock control processes (to name a few) will identify strategies to ensure cash hits the bank sooner.
Accounts Receivable Process
Make paying you so quick and easy it's more trouble not to.
Get paid quicker.   Invoice as soon as the work is completed and include an easy payment link on your invoice.   If you're being treated as a bank maybe outsource this by providing credit card payment options or using payment apps.   There are many strategies to minimise debtor days including tightening your Terms of Trade, offering prompt payment discounts and streamlining your billing process.
Two.  Make your Tax Payments work with your cashflow!
Avoid IRD use of money interest and penalties (sometimes up to 30%) and high business financing interest rates using tax pooling services  – Call Samantha on 06 871 0793 for more information or read our article "Pay Provisional tax when it suits your business and cashflow"
Three. Get your debt / capital structure right!
Often significant cashflow and interest charge improvements can be achieved with a regular review of existing debt. Maybe your debt / capital structure could be improved, or perhaps your debt should be consolidated and paid off over a longer term.  Maybe you need to review and adjust what you're drawing from the business, or perhaps the business needs a capital injection to fund its growth.  Contact us for help with debt restructuring.
Four.   Know your financials and Improve your bottom line!
Sales
If the current sales levels don't support overheads and other cash demands on the business, then the business is not currently viable. If in high growth mode, a financing plan will be necessary. If not, we need to consider how we will grow sales. To grow sales, we need to focus on customer retention, generating leads, improving sales conversion, customer transaction frequency and pricing strategies.
Gross profit margins too low.
Our gross profit margin is what is left from sales value after variable costs are deducted. There are a large number of strategies that you can implement to increase your margin, such as focusing on rework and wastage, reducing stock shrinkage and improving team productivity, just to name a few.
Overheads too high.
Every business should do a thorough review of its overheads each year. Reviewing the effectiveness of your marketing spend, going paperless, putting expense budgets in place and changing your technology platform are some simple ways to reduce overheads.
Build your financial literacy by following our 8 part series "The Guide to your Financial Reports" or talk to Samantha on 06 871 0793 about our Financial Awareness Coaching.
Five    Have a plan
50% of Goals with a plan are achieved, this can be boosted to 95%  with accountability coaching.  Only 10% of goals without a plan are achieved.
Our Cashflow Management Coaching service has been designed to treat the underlying causes of poor cashflow and boost your success.  Together we'll conduct a thorough review of the above key causes, set goals for improvement, and you'll implement simple strategies to maximise cashflow.  Contact Samantha on 06 871 0793 to find out more.